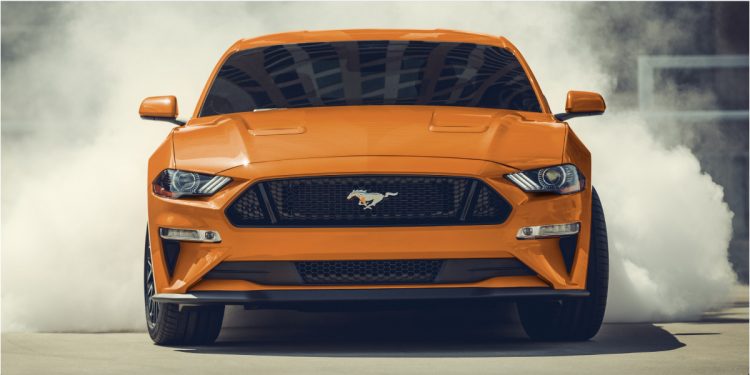 The S550 is the sixth generation and current iteration of the Mustang pony car manufactured by Ford. As always, Mustang calls upon its performance roots with features like improved handling, high-powered engine options, and that classic design language. Being such a highly popular sports car, the Ford Mustang can be seen nearly everywhere you go, and, sometimes, it can be hard to stand out from the pack. That's where the virtually endless automotive aftermarket comes in to offer a ton of options that can modify your Mustang to make it more customized. That being said, most enthusiasts like to upgrade the stock exhaust system to make a more noticeable entrance wherever they go while also enhancing the look of the rear end.
That being said, there are so many renowned brands offering quality systems that can really add some proven power gains to your Mustang in addition to better fuel efficiency and overall performance. We have compiled the following list of the top 5 best exhaust systems for your S550 Mustang to help you on your search. The following products are guaranteed to unleash your engine's potential and blow the competition away. We based our list on factors like quality construction, performance gains, style and sound, and longevity. Be sure to also browse our complete inventory of exhaust components/systems for the Ford Mustang S550 right here.
1. Armytrix Stainless Steel Valvetronic Cat-Back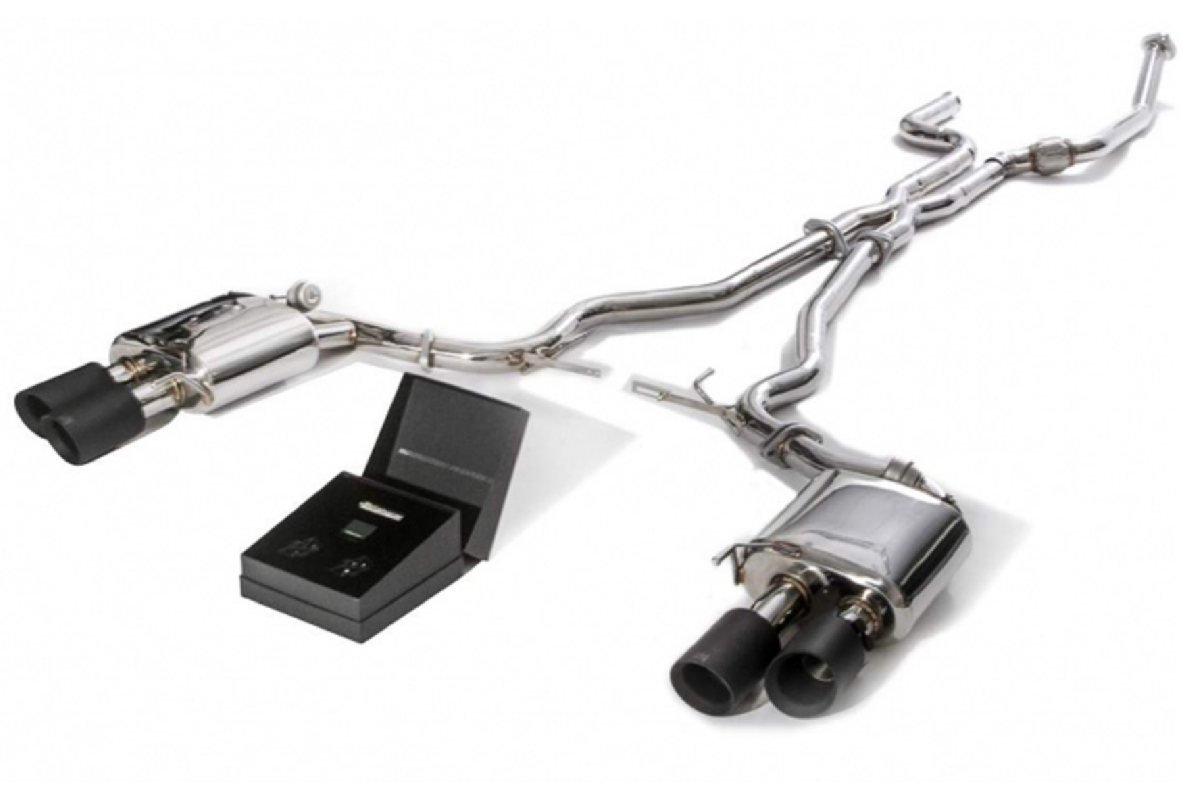 The Armytrix Stainless Steel Valvetronic Cat-Back Exhaust is the key to your escape from the mundane. Unlock the driving experience you've always wanted and the one your Mustang S550 was meant to have. Built with the strictest manufacturing standards, each exhaust system boasts quality that is unmatched on the automotive aftermarket. This system will take your Mustang GT Coyote to the next level with increased power, reduced weight, and an improved soundtrack. The precision-made Valvetronic exhaust delivers more power across the RPM range, especially in the low and mid-rev range. The effect on your vehicle's exhaust note is significant, adding a deeply resonant and sporty sound that is sure to turn heads. At the same time, this system neutralizes annoying frequencies in the most critical RPM range to deliver a comfortable ride.
This cat-back exhaust features a sturdy yet lightweight stainless-steel construction that weighs less than the OE system. What's more, it's accompanied by a free-flowing design that offers a massive improvement in performance over your Mustang's factory setup. Completing the look is the option of either quad matte black, chrome silver, or blue coated titanium exhaust tips. With Armytrix, you are getting a driving system that is unlike anything you have experienced before. The Valvetronic aspect of this system allows you to switch between quiet and loud modes with just the push of a button via the included remote or through the smartphone application. The advanced system provides owners with a better launch-start without losing backpressure by automatically closing the valves at low RPMs. When your car is driving at high speeds, though, the valves will automatically open to increase airflow for better performance and sound.
Features:
X-pipe, mid-pipe, Valvetronic muffler
Cat-back system with quad exhaust tips
Options: chrome silver, matte black, blue-coated
Wireless remote control kits (OWRC)

2. Roush Performance Stainless Steel Exhaust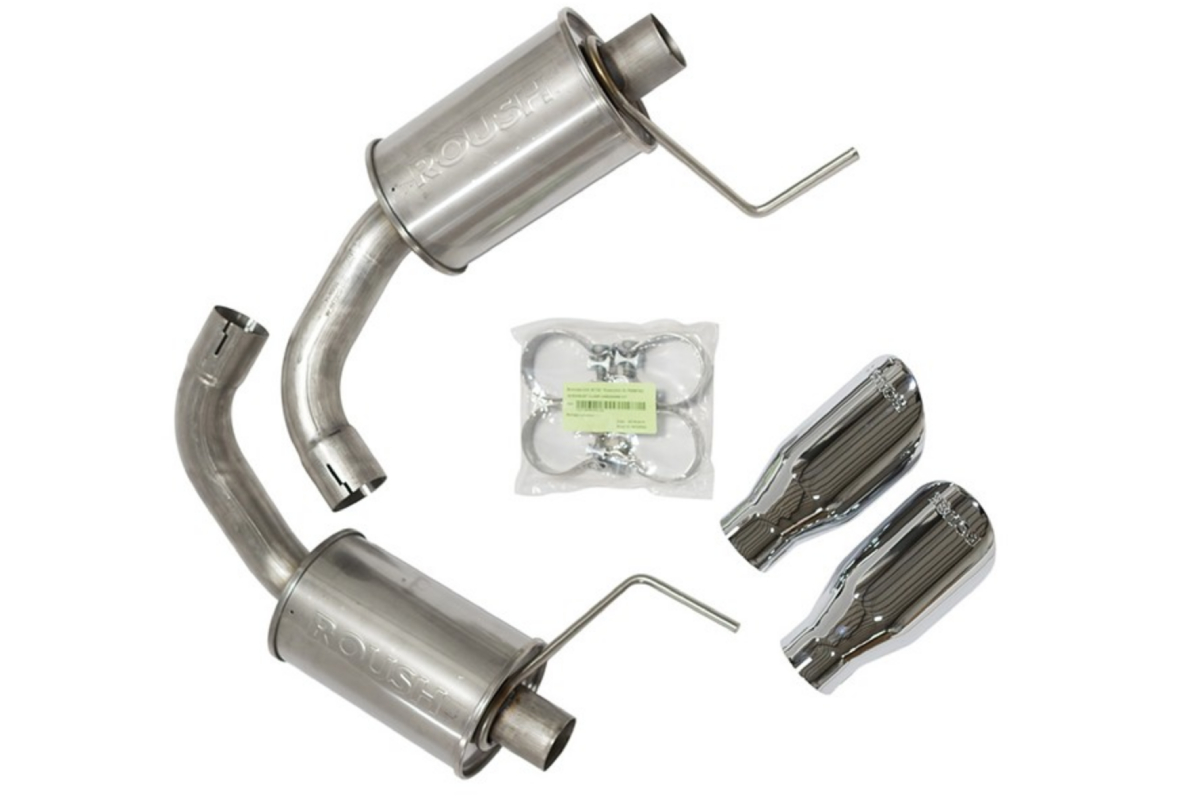 If you want a great exhaust that will improve the performance of your Ford Mustang and give you that signature muscle car roar, then this Roush Axle-Back Exhaust is the one for you. This system will give your 5.0L Mustang a more aggressive sound and boost performance levels well above the stock setup. The Roush Axle-Back system is crafted from corrosion-resistant T304 stainless steel and is mandrel-bent to maintain a constant inner diameter without kinks or creases. This design improves exhaust flow and reduces backpressure within the system to deliver better performance. The system ends with round exhaust tips also made from stainless steel and finished with a unique process that provides heat resistance so they can maintain their luster for longer.
That being said, you can rest assured that this exhaust system will withstand years of abuse and still look great and perform like new. This exhaust includes a single tip high-flow muffler that transforms the stock exhaust note to a louder and deeper tone with a healthy V8 burble when idling, building to a powerful roar at higher revs. Best of all, the muffler won't dramatically increase cabin noise or drone so you can still enjoy a comfortable ride from the inside. The Roush axle-back kit can be installed with the OEM mounting points and hanger locations. No welding is required for installation, though some cutting is required due to the design of the factory exhaust system.
Features:
All-new for S550 V8 Mustangs
Full-mandrel bending
Loud and deeper exhaust note
Single tip high-flow mufflers
Corrosion-resistant 304 stainless steel
4″ Flash-chromed dual wall tips
Uses OEM hangers and mounting points
No welding required

3. Corsa Performance 3-Inch Cat-Back Exhaust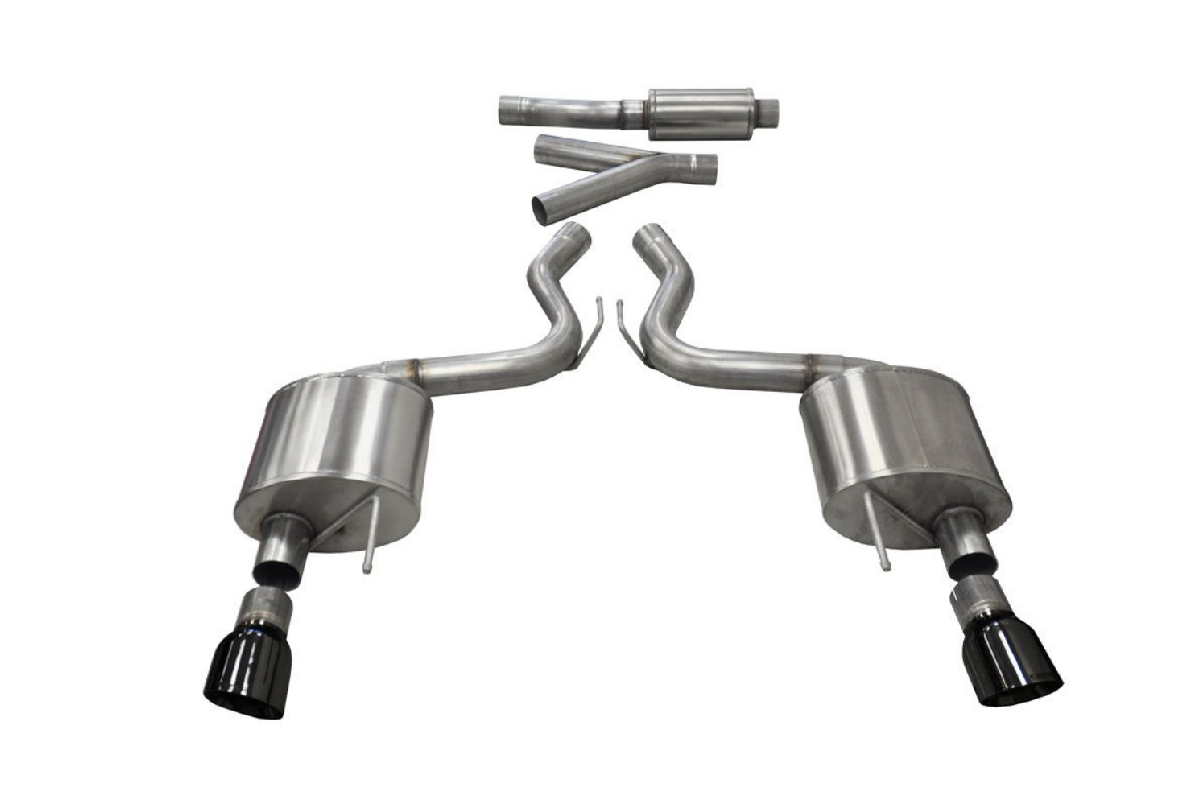 The Corsa Performance Cat-Back Exhaust is a top choice for those who want to get better flow through their Mustang with a louder, more aggressive sound to boot. This 3-inch system is crafted from quality, corrosion-resistant 304 stainless steel and comes with 4.5-inch dual-walled black PVD exhaust tips. It's custom tuned for that distinctive tone you want from a muscle car without any in-cabin drone. Corsa's patented Reflective Sound Cancellation (RSC) technology allowed its acoustic engineers to create a drone-free exhaust tone styled specifically to fit the personality of the Ford Mustang S550. With mandrel-bent tubing throughout, this system also boasts a 53 percent better flow rate than the stock exhaust for better overall performance.
The Corsa cat-back exhaust is designed to add unique styling, increase vehicle performance, deliver a bold exhaust note, and provide an enjoyable experience for all involved. With this kit, you'll get an adapter to mate with your factory downpipe as well as all of the necessary hardware to ensure a quick and seamless bolt-on upgrade. In fact, you won't have to worry about welding anything to install this new exhaust system. So, swap out that restrictive factory exhaust with Corsa's sport series and enjoy better fuel mileage along with all the other benefits mentioned above.
Features:
Patented Reflective Sound Cancellation (RSC) technology
Custom tuned aggressive exhaust note; No drone at cruising
Durable 304 stainless steel construction with 4.5-inch tips
Dual-walled polished stainless steel or black PVD tips
Flows 53.45 percent better than the stock exhaust
Easy bolt-on installation; No welding required

4. AWE Tuning Quad Touring Edition Cat-Back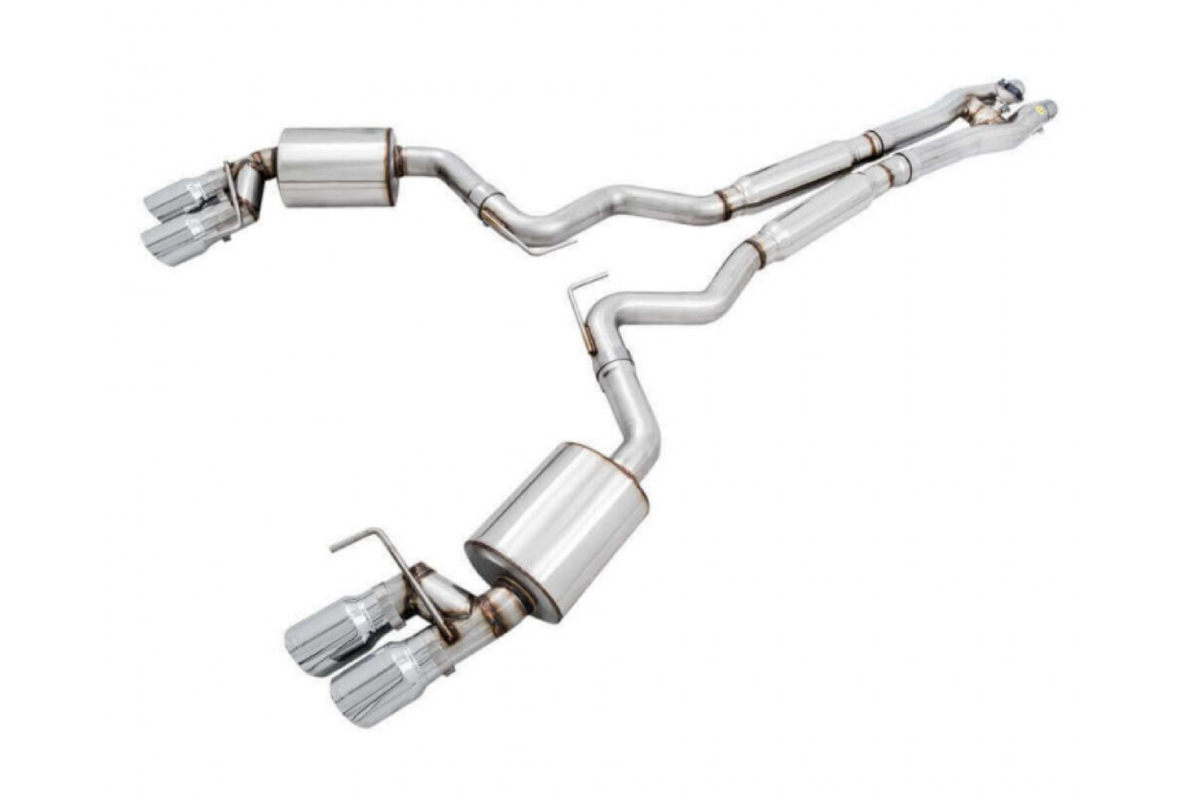 AWE Tuning is a world-renowned manufacturer of some of the best performance parts and systems in the industry. Engineered to perfection, the AWE Touring Edition Cat-Back Exhaust will give your Mustang a smoothed muscle car tone without any annoying drone. It emits an aggressive yet comfortable soundtrack that is perfectly suited to those who want an upgraded tone without going too over the top. This cat-back will not only set your ride apart from the competition, but will also provide a more enjoyable driving experience overall. If you are looking for a system that checks all of the boxes without throwing a check engine light, then this is the product for you.
Designed to give your ride a head-turning exhaust note with increased power gains and enhanced performance, the Touring Edition Cat-Back is a simple yet practical upgrade for your car's stock system. The Touring Exhaust is a full 3-inch diameter system with two bullet-style resonators and an H-pipe all utilizing AWE's 180 technology. The straight-through design reduces backpressure and adds up to 8 hp and 18 lb-ft of torque. This exhaust was handcrafted from T304L stainless steel and coated with a stunning diamond black finish on the 4-inch tips to add a bolder aesthetic to your car's rear end. This combination results in a resilient construction with long-lasting good looks. Moreover, this upgrade is a completely street-legal bolt-on mod and will not affect emission readings.
Features
Full 3-inch diameter cat-back exhaust system
Fully integrated H-pipe on all cat-back versions
Max gains of 8 hp and 18 lbs-ft. of torque to the crank
Straight-through design maximizes performance
4-inch double-walled tips finished in a diamond black coating
Handcrafted from CNC mandrel-bent T304L stainless steel
Direct bolt-on system for perfect fitment and easy install
Guaranteed to not throw a check engine light

5. Pypes Performance Street-Pro Axle-Back Exhaust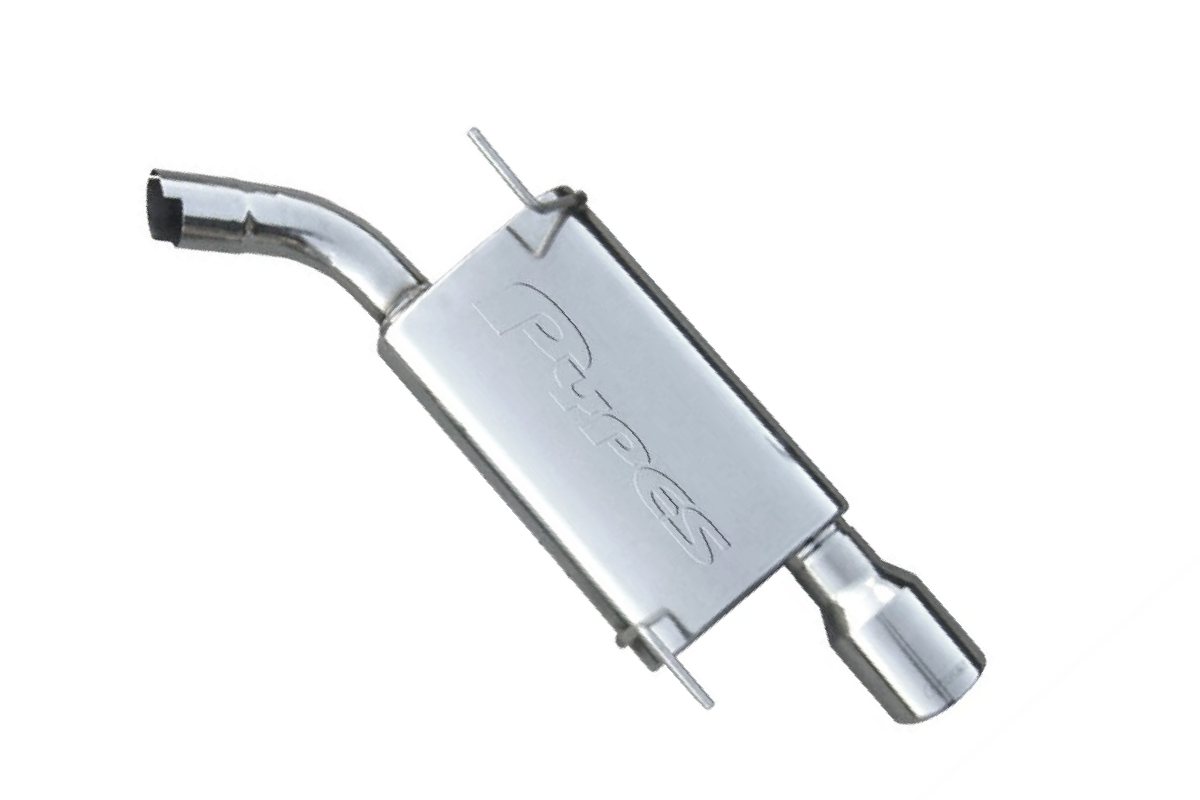 Bolt on an instant five to seven horsepower to your Mustang with the Pypes Street-Pro Axle-Back Exhaust. This system features the popular Street-Pro muffler for the ultimate in flow and power gains with an aggressive exhaust note. The muffler utilizes an internal louvered tube with mini sound deflector chambers to deliver a more aggressive rumble to your V6 Mustang to make it sound like a V8. This axle-back is crafted from 2.5-inch high-quality 409 stainless steel tubing. The system ends with a 4-inch rolled edge slash-cut polished 304 stainless steel exhaust tip that exits in the stock location for that aggressive muscle car look.
The Pypes Street-Pro Axle-Back is designed as a direct replacement for your Ford Mustang and bolts right up to the OEM area without any hassles. In just under 30 minutes, you could be on your way to a new look, improved exhaust note, and enhanced performance that you can see, hear, and feel. You can also rest assured that this system will last for the long run thanks to its corrosion-resistant, mandrel-bent stainless steel construction. So, if you are looking for an affordable and simple upgrade that will pack an extra punch in the passing lane and alert others of your presence, this is the product for you.
Features:
409 Stainless steel construction
2.5″ Mandrel-bent tubing
4″ Polished 304 stainless steel tip
Aggressive V8 sound with Street-Pro muffler
Provides excellent corrosion resistance
Ensures maximum exhaust gas flow to boost horsepower
Superior stainless steel construction for premium strength
Meets or exceeds strict quality standards