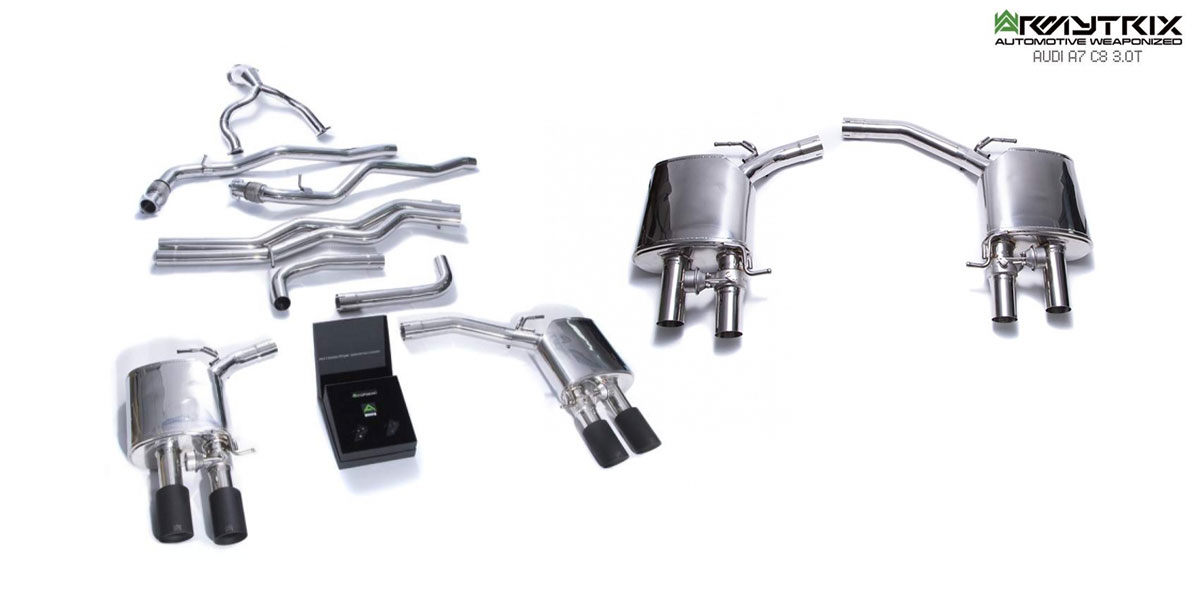 The Audi A7 C8 is like an ultra-refined, luxurious limousine in a sleek design. With its state of the art technology equipped, the Audi A7 C8 offers both functionality and aesthetics. The ARMYTRIX's supreme exhaust will complete this chic yet powerful vehicle with its high-performance Valvetronic cat-back system and downpipes.
The ARMYTRIX Audi A7 C8 cat-back system comes with five different colorways that you can choose to further customize your vehicle with chrome, blue, matte black, gold, and carbon tips. Show your personality with the tips of your choice!
To fully unleash the power within the Audi A7 C8, the de-catted downpipe will be the one you are looking for. The unfiltered roar is unmatched by any other. There is also the 200 CPSI option for those in regions with stricter restrictions, but the power will still undoubtedly be incredible.
Downpipe Available Catted or With Cat Simulator
Downpipe Available with Ceramic Coated Finish
Tips Available in Carbon, Blue, Chrome, Gold, or Matte Black.
*Note that the quad-tips fit S7 rear diffusers only.