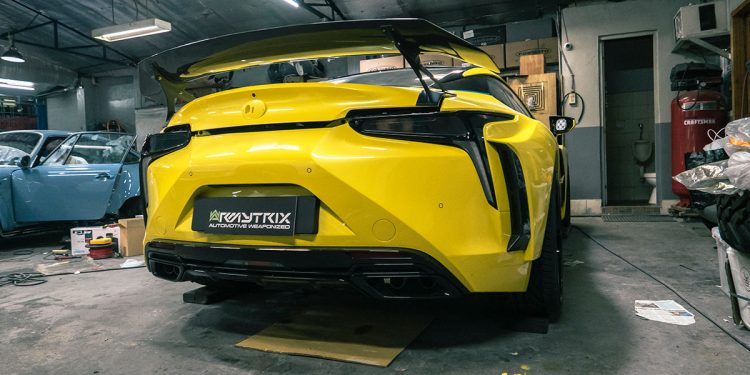 The LC500 is designed to be a unique grand touring coupe with enough performance to take on cars from companies such as BMW and Mercedes Benz. It's not intended as a full on sports car like the 911, and such lacks the sound associated with a proper performance car. In stock form, the 5.0L naturally aspirated V8 doesn't make much noise. Lexus kept the exhaust pretty quiet to appeal to a wider range of buyers. As enthusiasts, we want to hear our car as we put the hammer down on twisty roads or open highways. Luckily, Armytrix has a solution for LC500 owners.
The problem with many aftermarket exhaust systems is the volume. Some exhaust systems are super loud, and some are super quiet. Once the exhaust is installed, you can't change the volume or sound. Armytrix exhaust systems are different since they offer a Valvetronic muffler system which can change the volume of the exhaust on the fly by routing it through or around the mufflers. This lets you keep your quiet in the neighborhood and let it sing on the open road. The LC500, in particular, sounds awesome with the Armytrix Valvetronic exhaust set to open. Be sure to check out the video below for some sounds!
Learn more and order your Armytrix LC500 exhaust here
If you have questions, please contact us. You can reach us by phone at 1-480-966-3040 or via email at sales@vividracing.com.