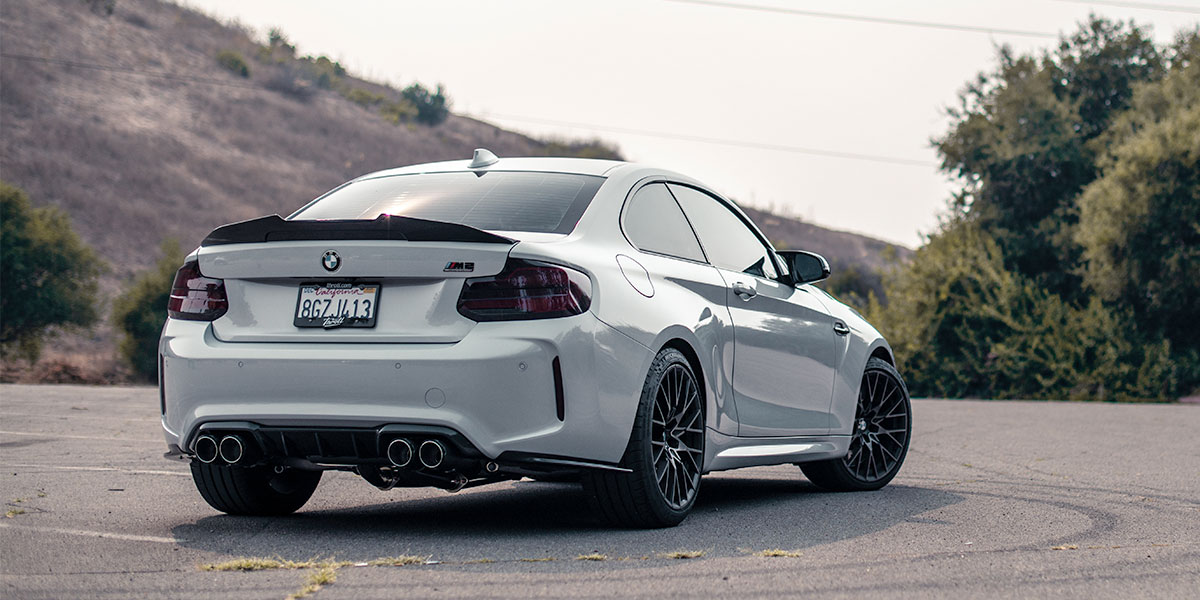 When the BMW M2 first came out, it featured BMW's N55 turbocharged straight-six engine. Due to a number of reasons, BMW had to switch over to the S55 for the M2 competition. While the upgraded is great in theory, it has one negative consequence: the S55 exhaust sounds terrible compared to the N55 exhaust.
Luckily, giving your M2 Competition an incredible exhaust note is as simple as upgrading the exhaust system. For our friends and dealer over at Throtl, an Armytrix exhaust was the perfect solution for their M2 Comp. This exhaust system includes a front pipe, mid pipe, Valvetronic mufflers, quad carbon tips, and our wireless remote kit.
The entire system is constructed from high-quality stainless piping. The tips are constructed from carbon fiber and help give the M2 Competition a more premium appearance. Best of all, it features our Valvetronic system which allows you to easily change how loud your M2 sounds. Check out the video below from Throtl installing and testing the full Armytrix Valvetronic exhaust!